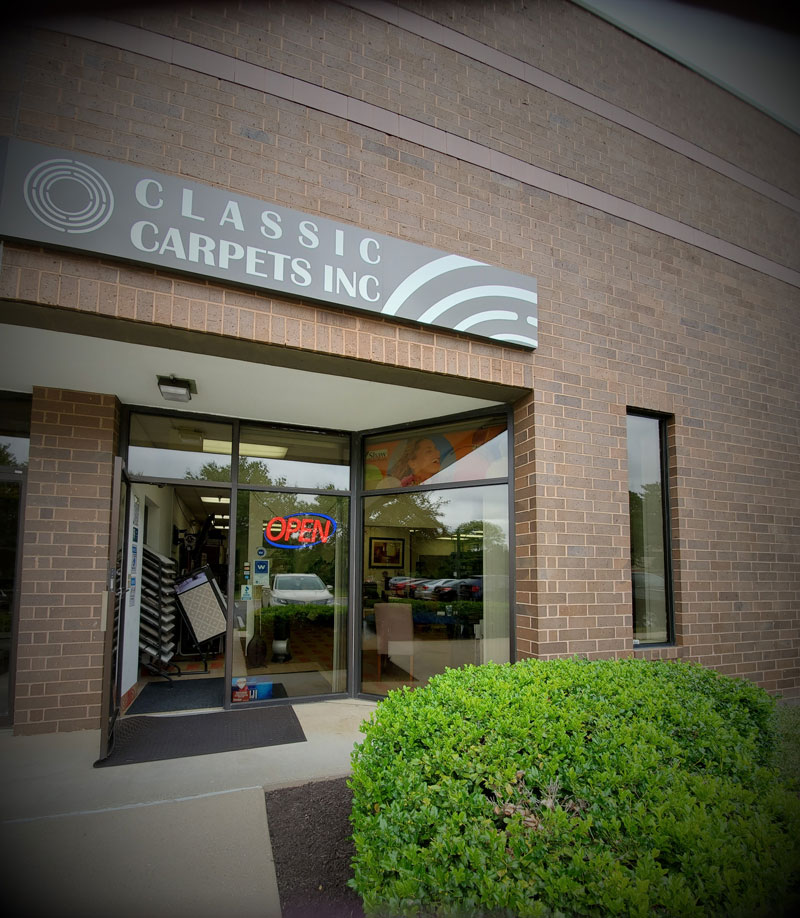 Our commitment to you is that YOU are the number one priority in our eyes.
For over 4 decades, Classic Carpets has focused on providing the best prices possible through our extensive knowledge of our products and our contacts in the industry. Our personalized, hands-on approach with customers has led to generations of Maryland, Virginia and DC customers coming to us for their flooring needs. No job is too small or too large. We offer a free Shop at Home service for your convenience, or the ease of our centrally located showroom. From the moment we meet you will feel comfortable and relaxed. Our expert flooring specialists will guide you through the complexities of choosing the right flooring for your individual needs. We have the experience and the expertise to answer all your questions. It is no secret that a large chain or home center simply cannot provide the level of service and customer care that a family owned business can. Our goal is to continue to create satisfied customers. We feature a variety of brands for your convenience. Our product for the price you will find superior. From home re-sales to giving your home that face-lift it so richly deserves, you will find our staff professional, yet friendly. We will arrive at your home at the time of your choosing. Our knowledgeable and experienced installers take great pride in providing the careful, professional installation excellence our customers have come to expect. The best flooring is worthless unless it has been installed correctly. When dealing with an investment, you deserve to have the job done correctly and properly.
We offer services and products for commercial accounts as well, providing on-time expedient service to a fast paced industry. Our many commercial accounts have enjoyed the ease of dealing with our company, the quick response in an ever changing environment, the ability to work with your schedules and the value you receive from your purchase. We strive to create a seamless experience for all.
In the world today, you have many companies to choose from for your flooring needs. Let us show you how our commitment to you and your floorcovering needs will make those choices a truly satisfying experience.
MEET OUR FAMILY: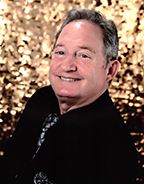 Terry Miller – Owner
Terry is the co-owner of Classic Carpets, Inc. and brings to the table over 40 years of product knowledge and understanding of the complexities of running a business seamlessly. Organized and proficient in a fast-paced environment, Terry offers his long-tested practice of public relations and product knowledge to his customers, effectively understanding and handling all logistical concerns while guiding the project from inception to completion. These skills have created a successful and profitable business with many satisfied customers. His expertise in all things flooring has created a great company. One that offers not only a wide selection of products but also the great customer service that is expected of a customer service oriented company.
He is a "down to earth" type of guy that enjoys the simple things in life. Terry enjoys "going out" and traveling but his idea of a good time is sitting outside with a good book or newspaper. Terry and Linda are married and blended together have 7 children and 11 grandchildren. Family is very important which is why Classic Carpets, Inc. is still a family operated company.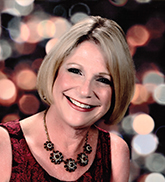 Linda Miller – Owner
Linda is the co-owner and office manager for Classic Carpets, Inc. and brings over 32 years of management experience to the table. Working within the government in personnel and then budget management in her earlier years, she moved on to property management where she developed a wide range of skills in dealing in public relations, contracting and business management. Since 1996 Linda has managed Classic Carpets using those talents to run the business skillfully and productively.
With so many children and grandchildren, Linda spends lots of time trying to keep up with what is going on in all their lives. She is also a lover of all animals. Spending time in the "great outdoors" is her passion and what she enjoys most, is GARDENING. Along with her husband Terry, she loves to travel within the United States and around the world enjoying all the new experiences along the way.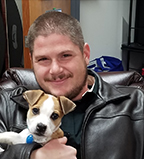 Joshua Smith – Senior Marketing & Sales
(Son)
Joshua has been the Senior Marketing & Sales Specialist for Classic Carpets, Inc. since 2012. He comes from a background of residential and commercial sales for the past 12 years. Joshua is known for his personable and easy going style and his commitment to detail. Joshua will spend the time you need and use his expertise to help you through all your choices in floorcovering. With a "good eye" and his attention to detail, you will find his help and guidance through the process of choosing the "right" product invaluable.
In his spare time he enjoys exploring the beauty of photography and looking at planets through a telescope. Being a "jack of all trades" you can find Joshua on the weekend building various projects. He is married to Deena and has 2 dogs and 1 cat. A coffee connoisseur you will always find him with a mug in hand.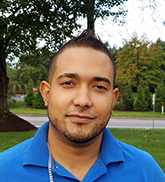 Adrian Genao-Romero – Lead Installer
Adrian has been working for Classic Carpets, Inc. since April of 2013 and originally started as a Helper, but was later promoted to Lead Installer in 2015. He has been working in the flooring industry for over 11 years and continues to be an asset to our company. Adrian was born in the Dominican Republic and came to the United States in 2001 when he was just 10 years of age. He graduated when he was 15 and took on the position of a carpet helper as a summer job to help pay for college. Adrian majored in Computer Science, Criminal Justice, and Business Management, but realized he was in a trade that had great potential, all he had to do was learn more and work hard to be a success . At the age of 18 he purchased his first work van and became a sub-contractor. Adrian has the experience to get the job done right and has received many complements over the last few years for his professionalism and courtesy to our customers. Everyone loves his ability to be " on time " which is so important in all our busy lives.
Adrian loves to travel, go camping in the great outdoors, work with technology and music. In his free time, you can usually find him with his family, at the movies, or at home tinkering with computers, phones, or any new tech he may have acquired.
We are proud that Adrian is part of our " family "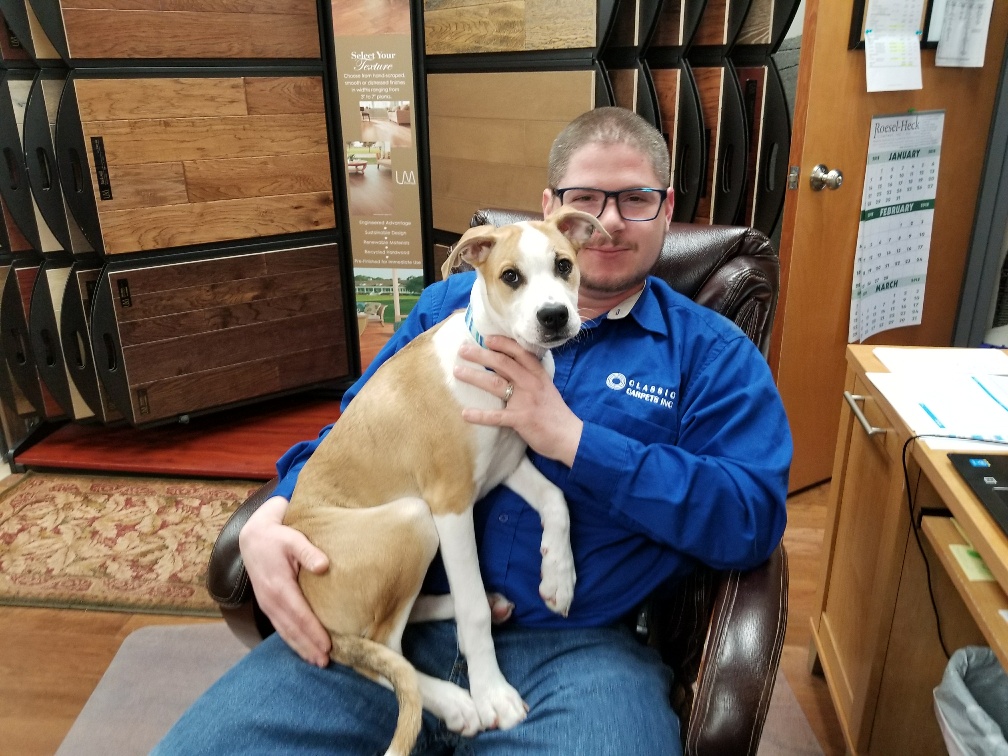 Don't forget about Remi!